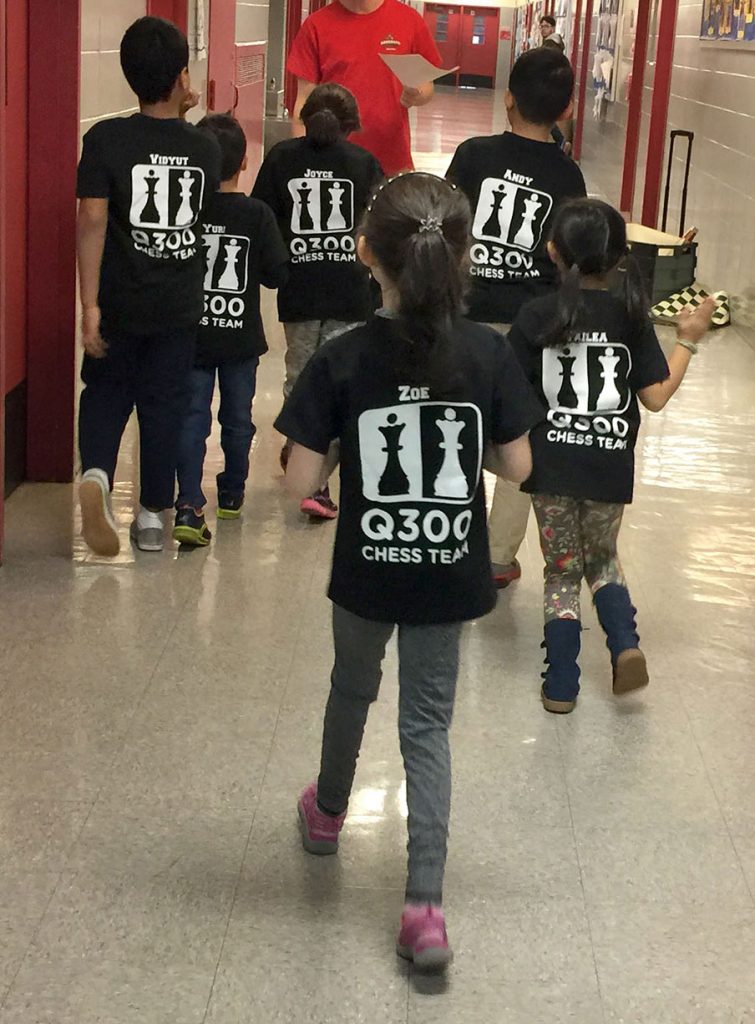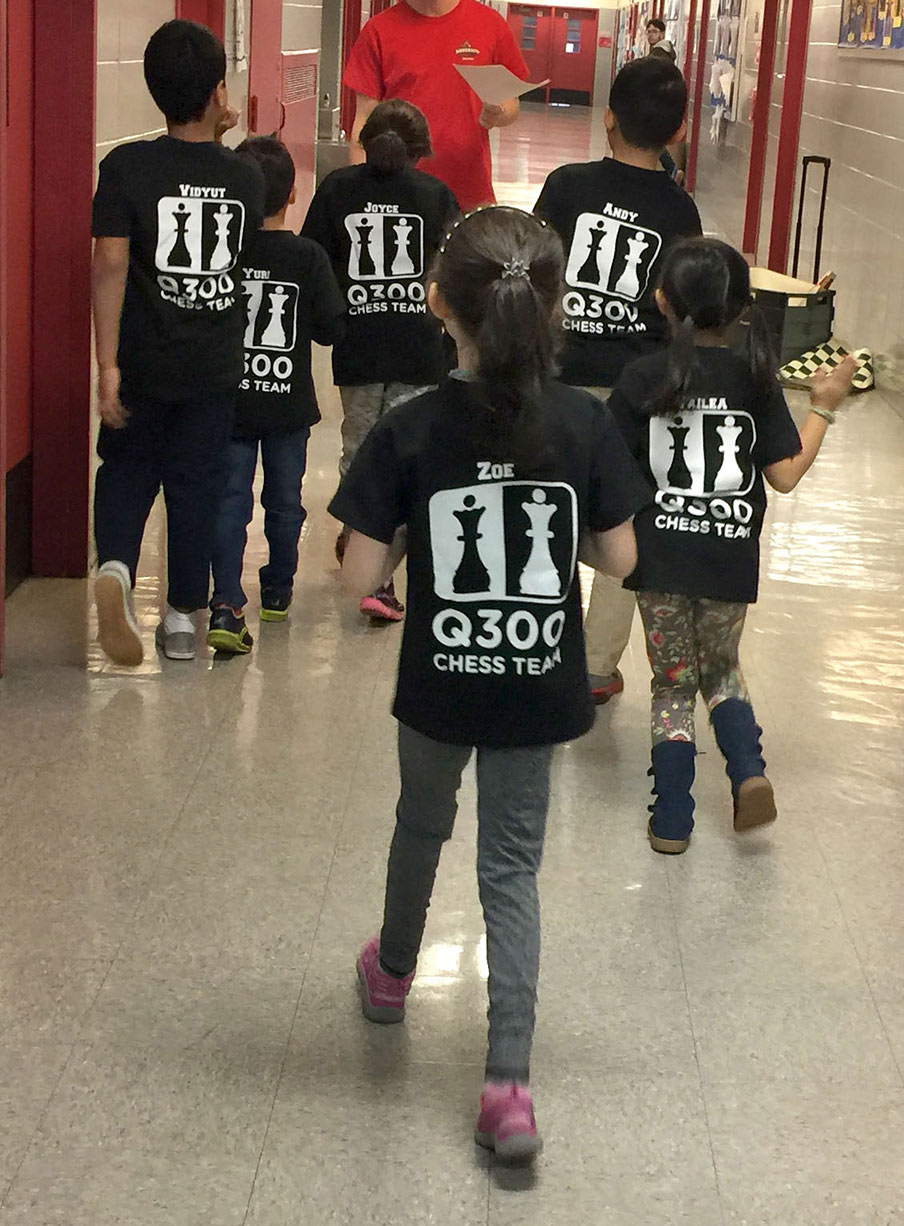 The Chess Team ("Q3CT")
The Q300 Chess Team was "born" in May 2017. It started as a simple get-together – a chance for the kids to bond over a game of chess. But then we wondered – what if there are other kids who like to play? Suddenly, a "team" concept was born.

The first few months were all about discovery. Many new faces joined the group, and we ventured out into the world of scholastic events for the first time. Suddenly, the group was no so small anymore. Over the following year, the kids continued to improve, and really began to establish a common language – the language of chess. That year featured some memorable trips – including State (Saratoga) and Nationals (Nashville), and we earned some of our first team trophies. The positive energy took us through that summer, and into 2019-20, which is shaping up to be quite a year. We have a wonderful, dedicated coaching staff, sustained tournament success, on both state and national level, and most importantly – the kids love chess.

Who we really are, in one sentence: a fun, interactive, inclusive, culture-first group with a positive, energetic and transparently competitive edge at 'Away' tournaments.

Everyone at Q300 is welcome to join us – whether you are a beginner or world champion, whether you are willing to travel the world, or stay home.  The level of your committment is entirely up to you. With the help of our programs, students will become better chess players, decision makers, creative thinkers, gain introspection, real-world experience and maturity.  And they will be exposed to the aesthetic side of chess – something which will enrich their daily lives for years to come.

Please reach out to us at Q300ChessTeam AT gmail DOT com if you have any questions.

Yours,

Q3CT Parent Volunteers.
The School
P.S. 300Q, Astoria, NY
School Website
PTA Website
Mission Statement: Through the inclusion of diverse student identities, inquiry based learning, and data-driven decision making, Q300 will graduate students who collaborate with others to ask meaningful questions, to solve complex problems, and to engage responsibly with their communities and beyond. By exploring who they are and who they want to be, students engage in the active process of making knowledge and better understanding the world around them in ways that drive a sense of responsibility and action.