10 students from Q300 participated in the 6th Annual New York State Girls' Championship on Nov 19-20. Although it was a long tournament (5 games for the single day events and 6 games for the championship events), the girls had fun playing chess and cheering each other on. Thanks to coach Ivan and coach Katia for the post-game analysis and all the support. Here are some highlights from the tournament:
K-6 U900: Team 1st Place (Congrats to Elizabeth Li, Gabriela Raluca Ghile, and Sofia Cao). Elizabeth Li (6th place)
K-3 U600: Scarlett Kwong (10th place)
K-3 Championship: Claire Yan (9th place)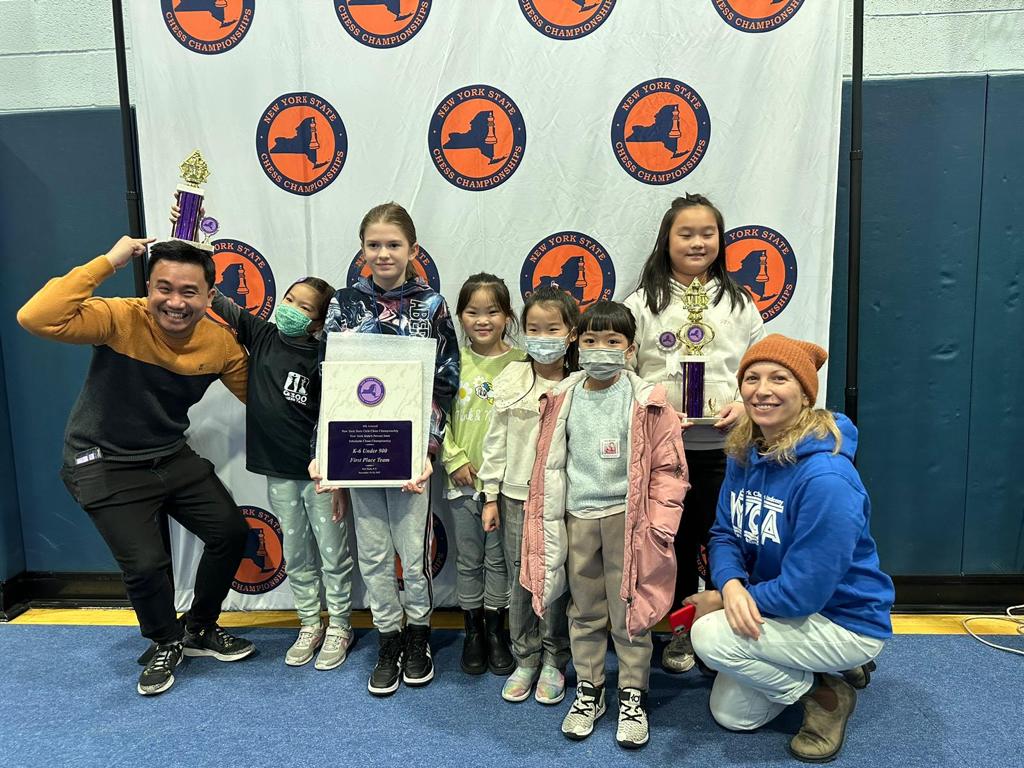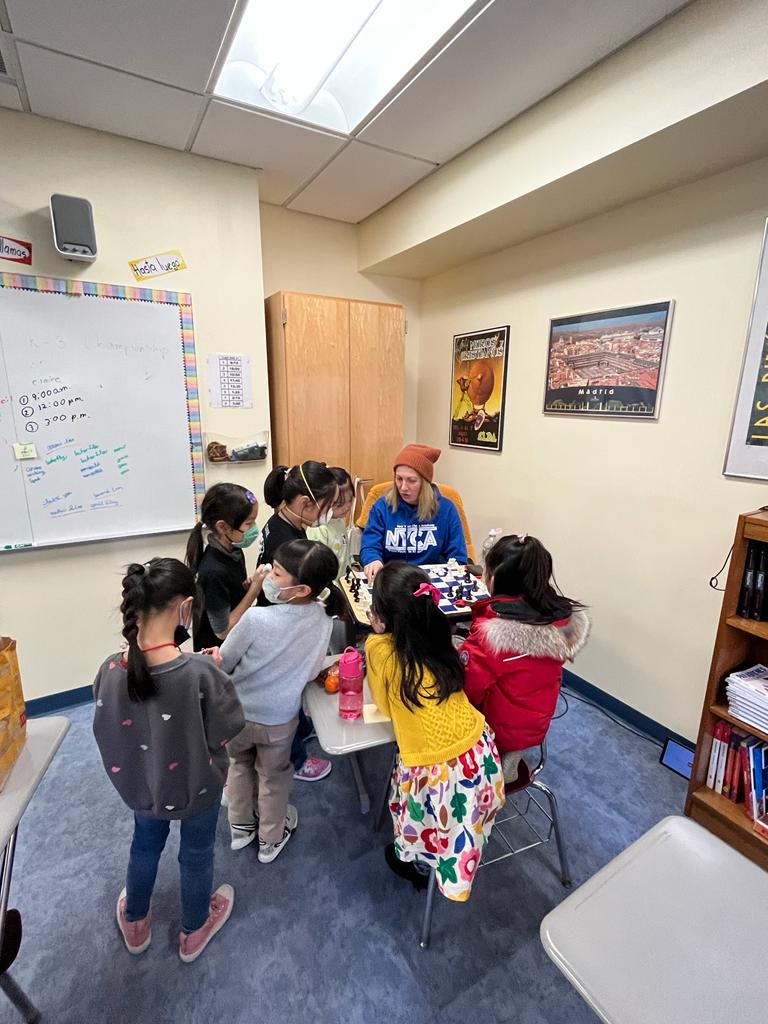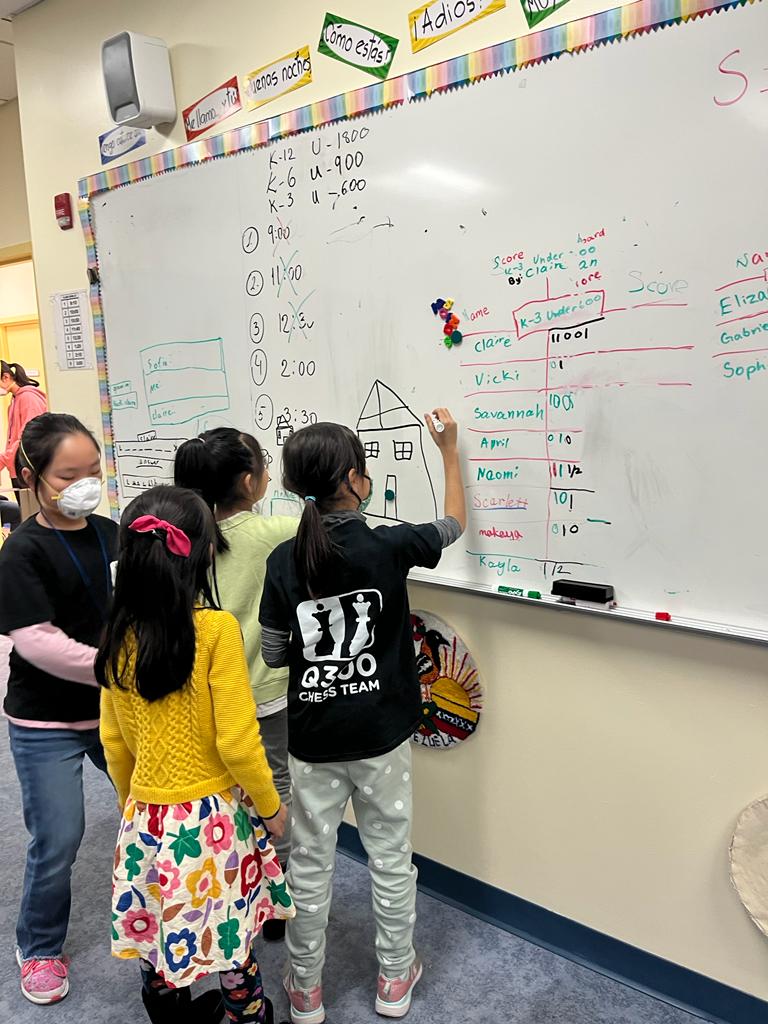 Full list of participants: Elizabeth Li, Gabriela Raluca Ghile, Naomi Lu, Dorothy Ma, Scarlett Kwong, Claire Yan, Sofia Cao, Savannah Lin, April Liang, Makayla Hu. Good job everyone!!