We had another successful tournament at CIS Queens Chess Day on 10/22. 21 players from Q300 Lower and Upper Division participated in this tournament. It was very helpful to have Coach Ivan and Coach Loraine there supporting our team and providing game analysis after each round. Here are the highlights from the tournament:
EL Novice: Our team took 1st Place: Isaac Zou, August Prasertsom, Liaofan Chen
EL Rookie: Our team took 2nd Place: Preston Yiu, April Liang, Ethan Zheng, Naomi Lu. Also congratulations to Preston Yiu for winning 7th place and April Liang for winning 10th place in this section .
Reserve: Our team took 5th place: Aiden Sun, Dorothy Ma. Also congratulations to Aiden for winning 9th place in this section.
Good job to all the Q300 students who participated in this event. Here are some photos from the event: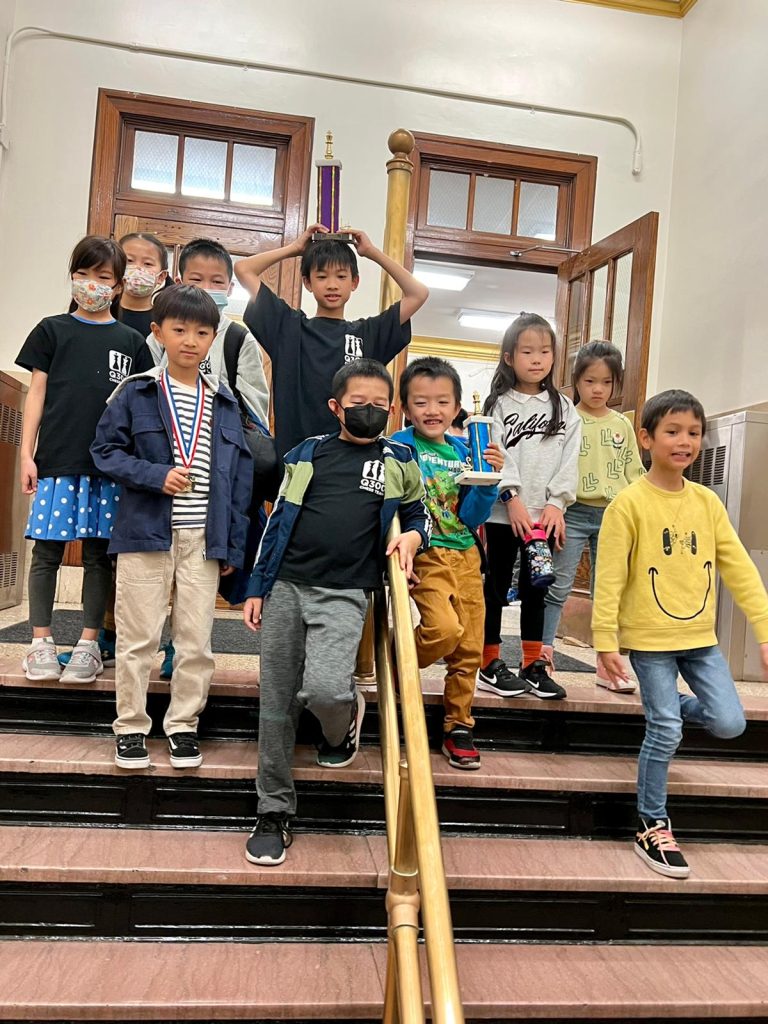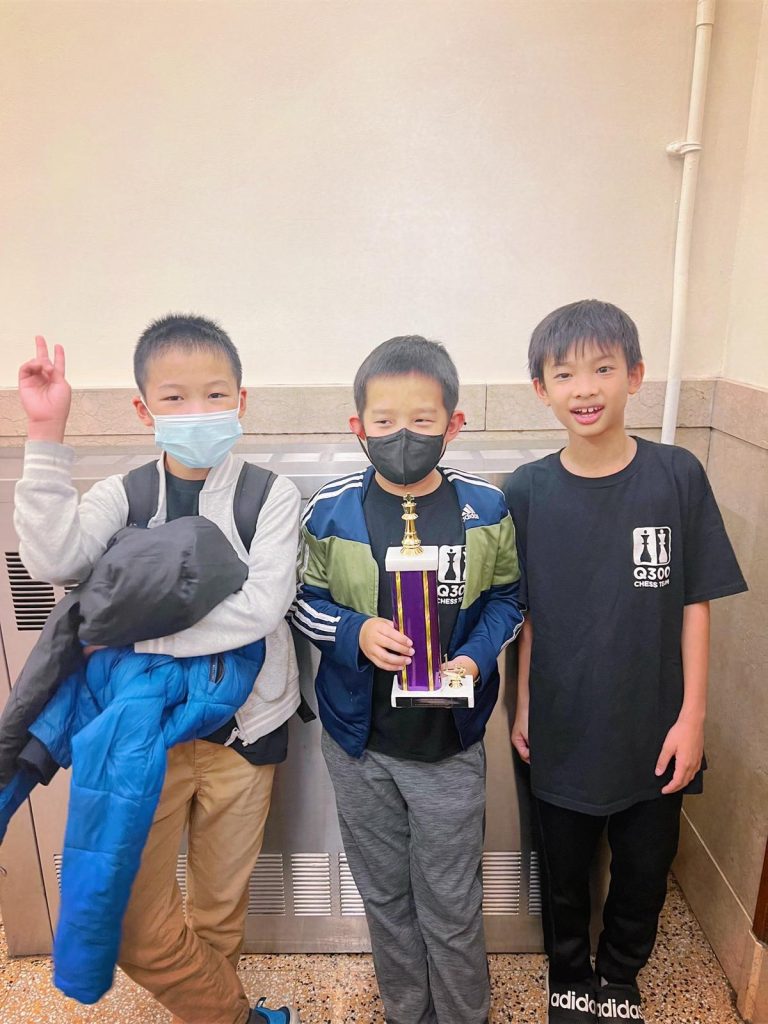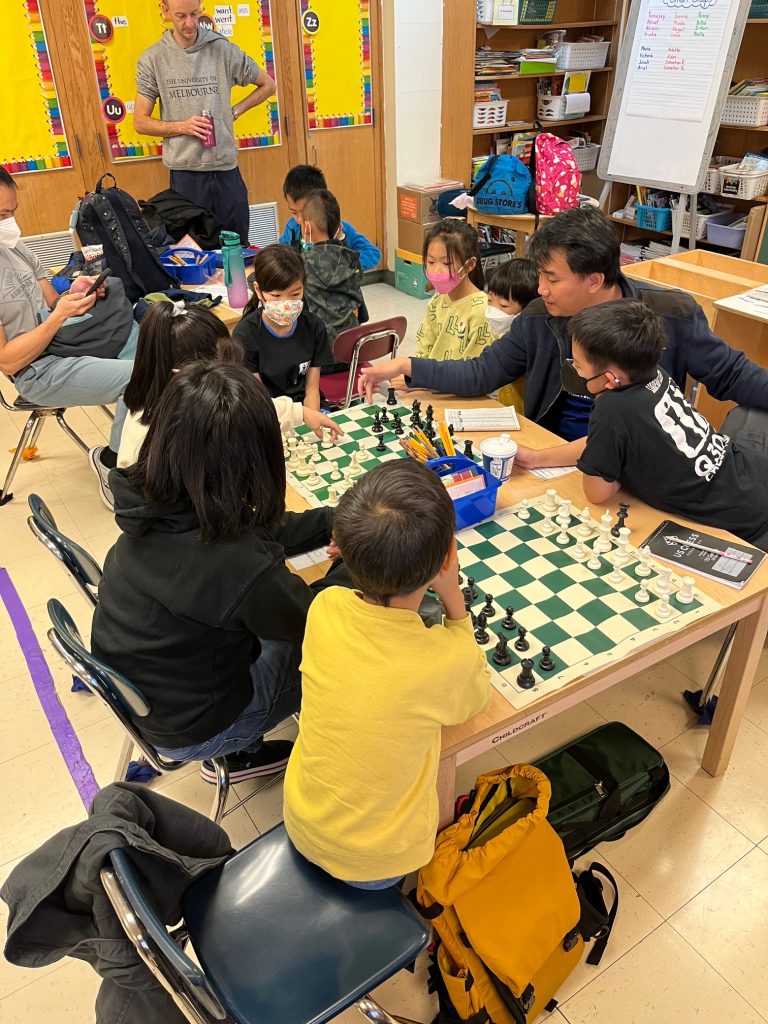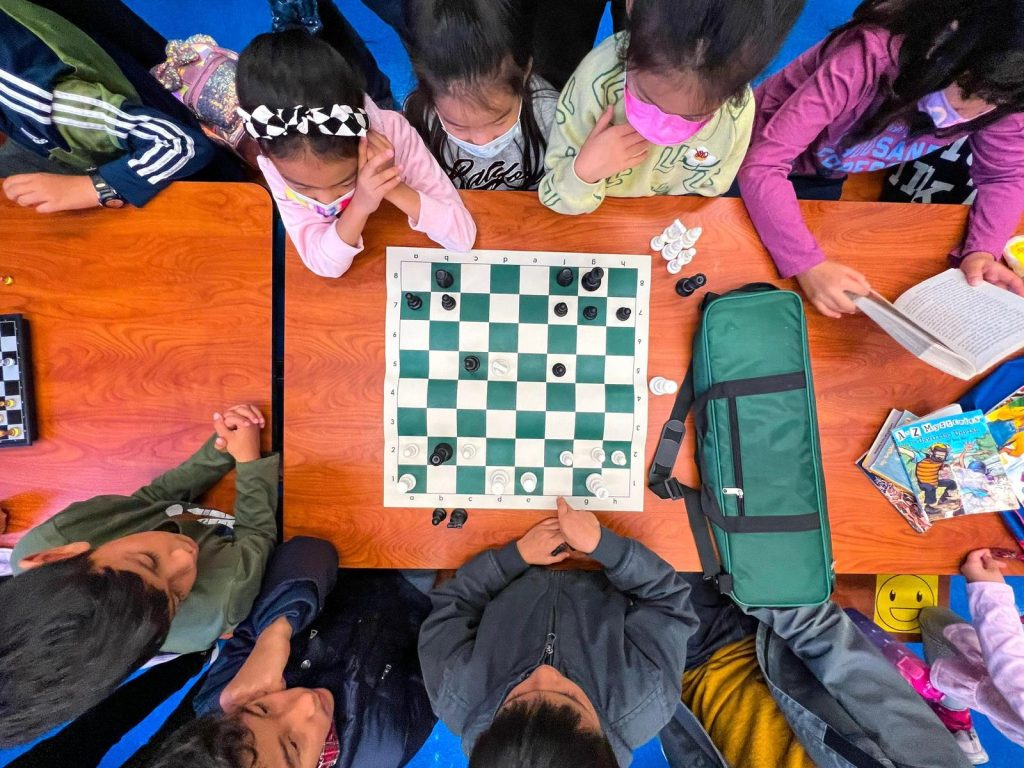 Full list of participants:
EL NRB: Abigail Lopez; William Lee
EL Rookie: Preston Yiu; Scarlett Kwong; Naomi Lu; Otis Kermish; Ethan Lopez; Atticus Newbury; Savannah Lin; Ethan Zheng; Mateo Flores; April Liang; Makayla Hu; Audrey Newbury; Matthew Liu
EL Novice: August Prasertsom; Isaac Zou; Liaofan Chen
JH-HS Novice: Colten Luo
Reserve: Aiden Sun; Dorothy Ma
Please contact us if your child is interested in joining the Q300 Chess Team or any upcoming tournaments.